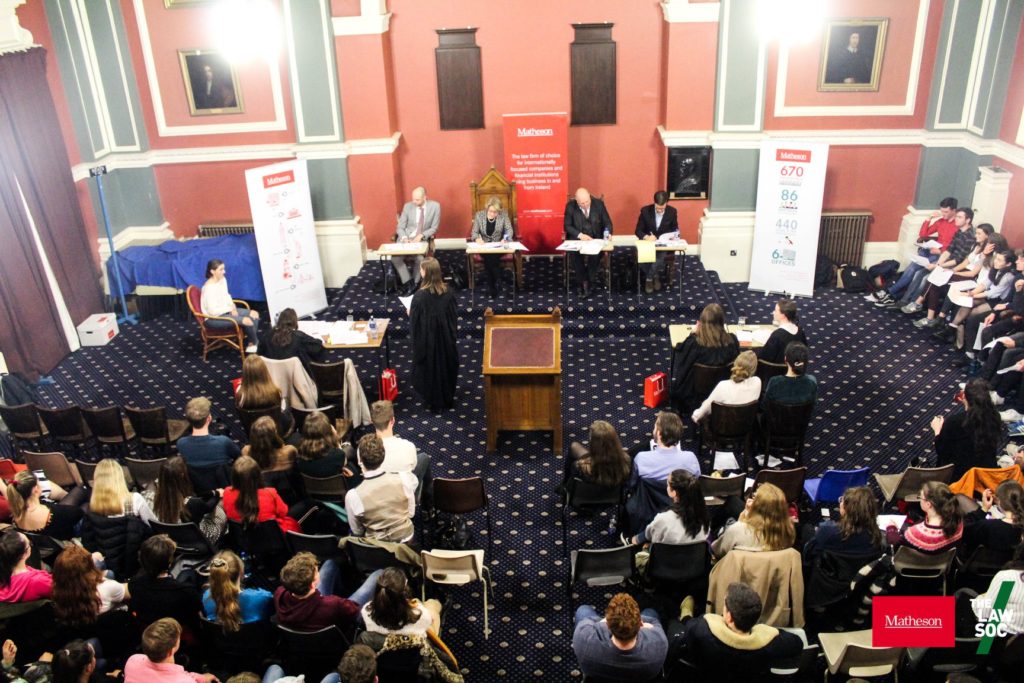 Mock Trial is LawSoc's most established competition. 
There will be both a junior and senior mock trial competition again this year following the success of previous years. This gives as many students as possible the chance to get involved.
The aim of Mock Trial is to recreate the proceedings of an actual trial, which is generally criminal in nature. Competitors in teams of two are provided with a set of facts which raises numerous legal issues. They advocate on behalf of their client and in the process develop important transferable skills in public speaking and argumentation.
Information sessions and workshops will be provided for those who sign up. Previous winners will be involved in mentoring participants.
Each round is adjudicated by experienced barristers with the final judged by members of the High Court, Supreme Court and Court of Appeal. The competition offers fantastic prizes for entrants. For example, this year the aim is to secure internships for our Senior Mock trial winners.
This competition is a must for any advocate addict, if not for the experience than for the Accolades.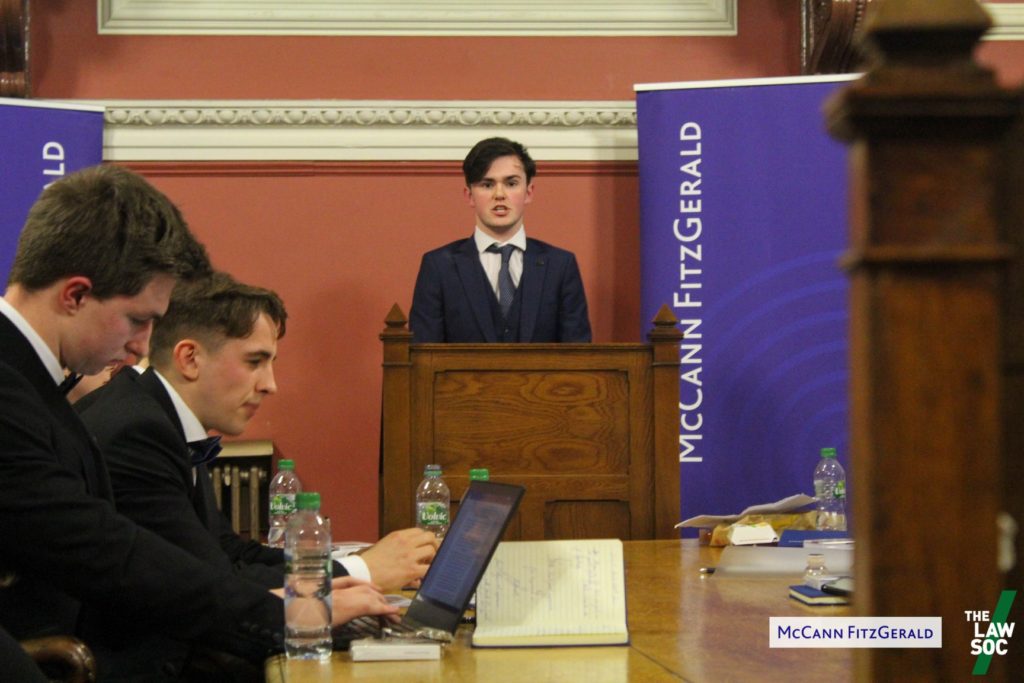 LawSoc Maidens is a competition for students who wish to begin their debating career. The competition will commence at the beginning of Hilary term in January, following a workshop which will be organised to equip participants with the necessary debating skills.
The Maidens competition culminates in the Natalie Forde Memorial Maidens Final, held in memory of former Trinity student and LawSoc Auditor Natalie Forde. The competition winner will receive a medal and a cash prize. There is also a prize for the second place and third place competitors.
The focus of this competition is on the art of argumentation and persuasion.
This year, along with our Junior and Senior Mock Trial competitions, we will be hosting an intervarsity mock trial. Twenty teams will be invited to Trinity from various other Irish Universities to partake in this day long competition.
There will be a number of rounds followed by dinner and a social event for all involved. The event is a first of its kind for TCD LawSoc.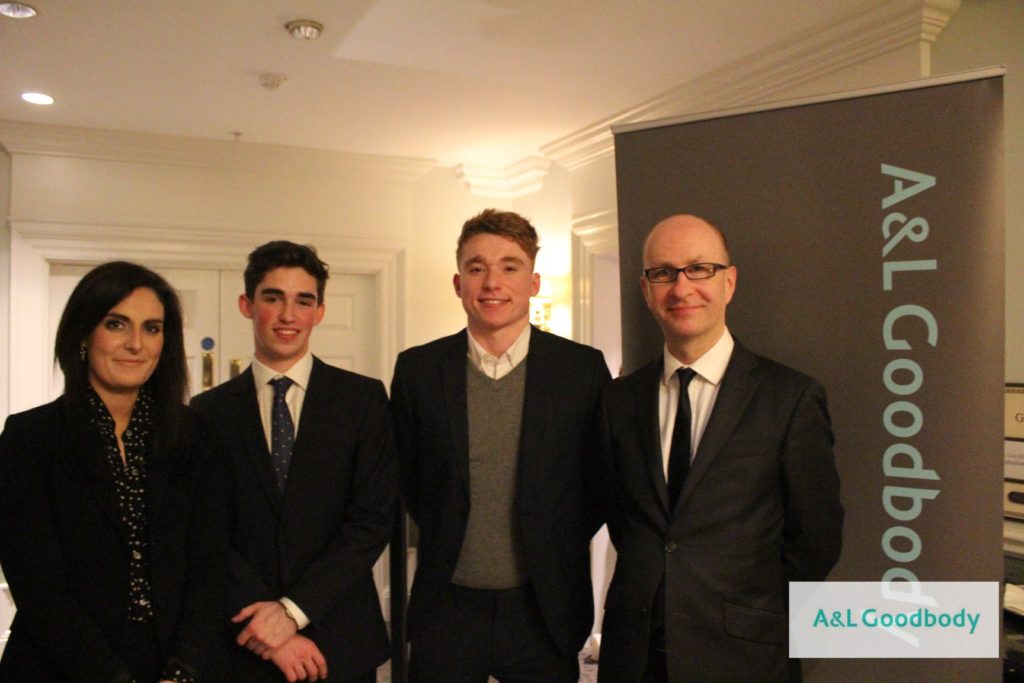 This year, LawSoc have decided to launch an innovation competition in collaboration with Trinity Entrepreneurial Society.
The competition will invite teams to tackle a problem question in the area of artificial intelligence and technological advancements.
Participants will spend the day at the sponsoring firm's offices where they will prepare a solution to pitch to the judges.
Students from all backgrounds, both law and non-law will be encouraged to apply.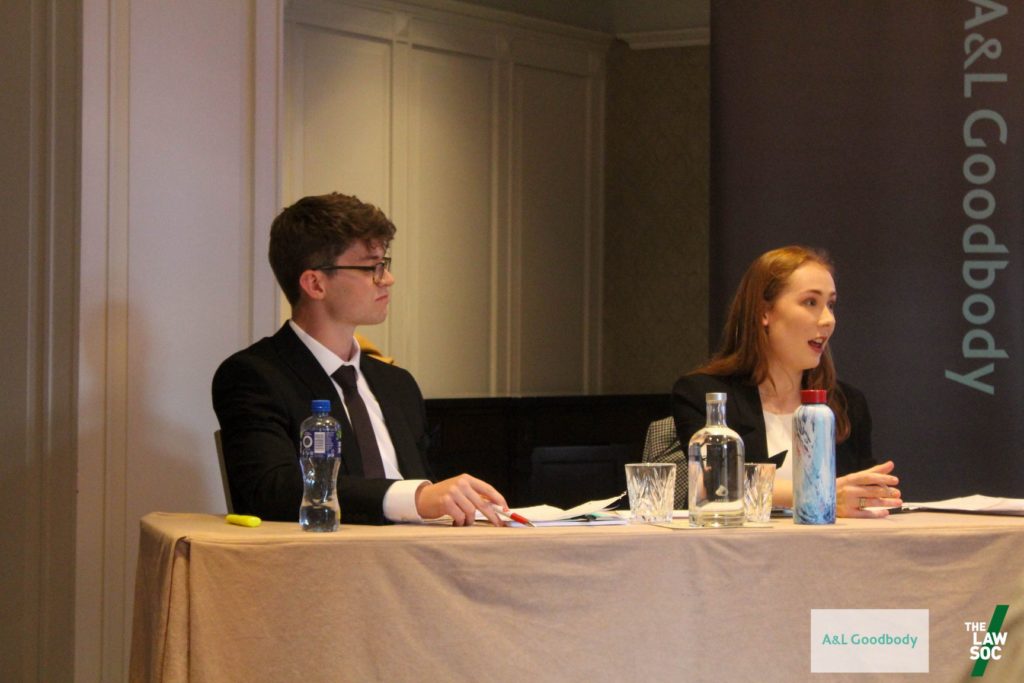 This competition was successfully launched in 2013, focusing on the art of the deal. The skills developed in the Commercial Negotiation competition are essential for a successful career in corporate law. Two teams will go head-to-head to find the best deal for their client while the clock ticks down. Incredible prizes are on offer to the winning team.