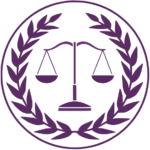 Trinity College Dublin
Law Society

Start: 6th September 2021
End: 17th December 2021
Freshers Week: 20th-24th September
Galway Trip: 8th-10th October
Masquerave: 22nd October
Shelby Swing: 10th December
Trinity College Dublin's Law Society is one of the largest, most active and most vibrant societies on campus. LawSoc is now in its 88th year and remains one of Ireland's most prestigious and prominent student societies, for a number of reasons. LawSoc attracts membership from all of Trinity's numerous disciplines.
TCD LawSoc attracts membership from all of Trinity's numerous disciplines. Students interested in legal issues, political debate and business affairs are drawn to LawSoc. Members are provided with the opportunity to attend our distinguished Speakers Series and renowned social events. They are also encouraged to participate in our various competitions and charity work. It is this diversity in events which has defined LawSoc's continuing success and popularity. The society is committed to the personal development of its members and strives to equip them with the skills and information necessary to advance and excel in their professional lives.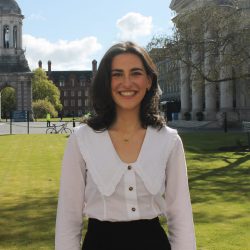 Dear all,
Welcome to Trinity College Dublin Law Society's website. I am Anne Spillane, and I will be your Auditor for the academic year 2021-2022.
I would like to extend the warmest of greetings to you all on behalf of our society. TCD LawSoc was founded in 1933. For 88 years, the society has strived to provide its members with opportunities to socials, to engage in discourse and to experience new phenomena. Ultimately LawSoc is a community. Over the past year of Covid restrictions, TCD LawSoc kept our community together in a time when we could not physically meet. Now, we hope to celebrate in each other's company once again. With world renowned guest speakers, the best black tie balls on campus, trips near and far away, diverse career events and acclaimed competitions, LawSoc will host a packed calendar of events. We are prepared to adapt should circumstances require. But we don't just want to see you, we want to hear you, we want you to leave your mark on our society. Whether that's publishing an article in the Trinity Women in Law Report or volunteering to help secondary school students with LawSoc Outreach or agreeing to fight your "friend" in our Charity Boxing event or even attending our brand new Freshers' Club events, there are plenty of opportunities to get involved.
This year we aim to expand LawSoc's influence further than ever before. This will be achieved by improving the accessibility of our Society, connecting with new and old members. LawSoc will be launching the Society's first ever Alumni Network, whereby past members of LawSoc can effectively engage with the Society's present activities. We will create an alumni database; host talks and organise the inaugural TCD LawSoc Alumni Ball. Trinity LawSoc also wishes to engage more with the diverse interests of our students. We aim facilitate the conversations of all its members. As such, the society will launch the inaugural Diversity in Law Summit that will consist of panels, workshops and an evening networking event, bringing together Ireland's leading advocates in diversity.
To our members, the 88th session of LawSoc want to make sure you have the greatest college experience you possibly can. So get onto campus or hop onto that zoom, meet as many "characters" as you possibly can and make the most of what will undoubtedly be some of the best years of your life!
I look forward to seeing you around.
All the best,
Anne Spillane
Auditor
88th Session
The society has welcomed an incredible selection of guests throughout the years. Each guest receives the illustrious Praeses Elit award, which recognises the outstanding achievements of its recipients.