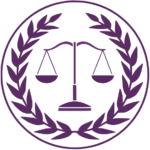 Trinity College Dublin
Law Society

Start: 19th September 2022
End: 19th December 2022
Freshers Week: 20th-24th September
Cork Trip: 14th-16th October
Swing Ball: 24th November
Trinity College Dublin's Law Society is one of the largest, most active and most vibrant societies on campus. LawSoc is now in its 88th year and remains one of Ireland's most prestigious and prominent student societies, for a number of reasons. LawSoc attracts membership from all of Trinity's numerous disciplines.
TCD LawSoc attracts membership from all of Trinity's numerous disciplines. Students interested in legal issues, political debate and business affairs are drawn to LawSoc. Members are provided with the opportunity to attend our distinguished Speakers Series and renowned social events. They are also encouraged to participate in our various competitions and charity work. It is this diversity in events which has defined LawSoc's continuing success and popularity. The society is committed to the personal development of its members and strives to equip them with the skills and information necessary to advance and excel in their professional lives.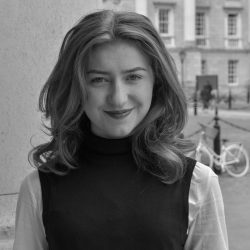 A chairde,
Dia dhuit! Hello ! My name is Ruth Brady and I am delighted to welcome you to the website for Trinity LawSoc ! This year the Law Society is in its 89th year and as Auditor I endeavor to make sure this 89th year is the biggest and best yet.
The LawSociety has always strived to provide its members with opportunities to socialize, to engage in new discourse and to experience new phenomena. Over my time in LawSoc, as a member and as a committee member, I can say that LawSoc has provided me with all of these things. I have met my best friends at Law Balls and club nights, I have had the privilege to hear the likes of Patrick Dempsey, Gloria Allred, Mary Robinson and more incredible individuals speak at our events, I have cross examined, debated and legally innovated at out competitions and, let me tell you, Law Day and the Galway Trip are brimming with new phenomena ! I, for one, have had the best years of my life in Trinity and I credit this to LawSoc. But if that's not convincing enough for you, let me tell you about what the 89th session has in store for our members this year.LawSoc was established in 1933 but, trust me, 2022 will be a year full of lots of firsts for the Law Society. Our new Alumni officer, Mr.Alex Clark, will be launching the Law Soc Alumni network. For the first time our members will have the opportunity to connect with the legends that have gone before them and we cannot wait to see what doors this opens for everyone. Further to this, Ms.Hana Murphy, LawSocs first ever Diversity and Equality officer, will be running a Diversity in Law Day. This will be centered around a speaking competition with a once in a lifetime prize on offer for the winner (stay tuned to find out more…). We are also expanding our opportunities for members on erasmus to get involved. The 89th session's new Erasmus Subcommittee will establish links between our society and law societies across the globe, all thanks to Ms.Louise Cullen, our able Erasmus officer.
In addition to these exciting new opportunities, it is important to note that each and every committee member of the LawSociety's 89th session has worked tirelessly over summer so that they can provide you with an unforgettable year, full of not only new opportunities, but tried and tested favourites that Law Soc has traditionally organized. Thank you to Mr Eoin Ryan for setting up a stellar speaker series, to Hobbes Givens, Kylie Quinn and Michael Ryan for collating some colossal competitions and to Amy Morgan for assembling sensational social events. Our subcommittees also have outrageous opportunities in store thanks to Ms. Meher Bano (TWIL), Aisling O'Riordan Walsh (Charities) and Jack Walsh (Outreach). And I cannot forget to mention the woman who will be making sure we all leave college on our perfect career path, our careers officer, Ms. Alice Blease.
Of course, everyone's hard work would go to waste if not for Connor Missett, Hattie Bilson and Sam Foley, our incredible PRO team and librarian who will be capturing our picture perfect moments (or maybe our not so picture perfect moments!) and updating us about all the events to come across the year.
As you can see, we have a jam packed year ahead, so trust me, you want to keep an eye out for our fabulous year representatives: Ursula McDonnell, Cormac Curtain and Crea Shine. As far as LawSoc is concerned, they will be the font of all knowledge, and you will want to be in the know about what we have going on!
It goes without saying that our Vice President, Mr Jack Rooney, deserves a huge thank you too. That means that the only thanks I have left to give is to YOU. Thank you for reading – I hope you get involved, I hope you take part and I know that if you do both of those things – you will have a year that you will never, ever forget.
Le gach dea guí,
Ruth 
The society has welcomed an incredible selection of guests throughout the years. Each guest receives the illustrious Praeses Elit award, which recognises the outstanding achievements of its recipients.